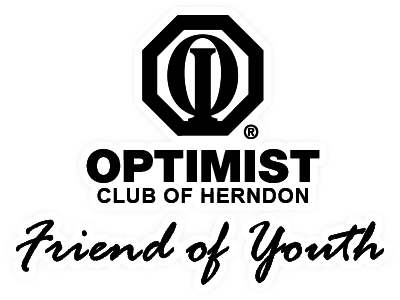 Since 1961, the not-for-profit, all volunteer Optimist Club of Herndon, VA has been dedicated to providing a helping hand to the youth in our greater-Herndon-Reston community. Our youth civic programs engage the children in our community in positive ways with our local school and law enforcement personnel and execute activities that benefit our community. Our youth sports programs offer over two thousand children each year the opportunity to learn sports-related skills and that responsibility, teamwork, sportsmanship, and integrity are just as important as winning.
We are the legal entity under which the following sports leagues operate:
Herndon Reston Youth Baseball (HRYB)
Haley Smith Basketball / Herndon Optimist Youth House Basketball (HOYHB)
Herndon Optimist Youth Travel Basketball (HOYTB)
Herndon Optimist Youth Cheerleading (HOYC)
Herndon-Reston Youth Field Hockey (HRYFH)
Herndon Optimist Youth Flag Football (HOYFF)
Herndon-Reston Youth Lacrosse (HRYL)
The Herndon Optimist Club (HOC) Board of Directors is focused on and committed to delivering on our mission of service to the youth of our community. If you have suggestions for new youth civic or sports programs or need assistance, please use the Contact Us information at the bottom of this page and a member of the HOC Board of Directors will get back to you as soon as possible.